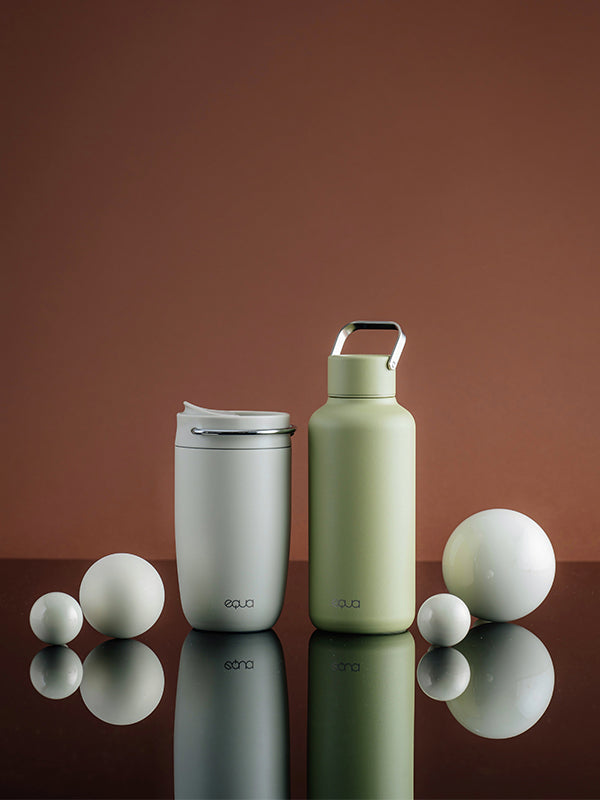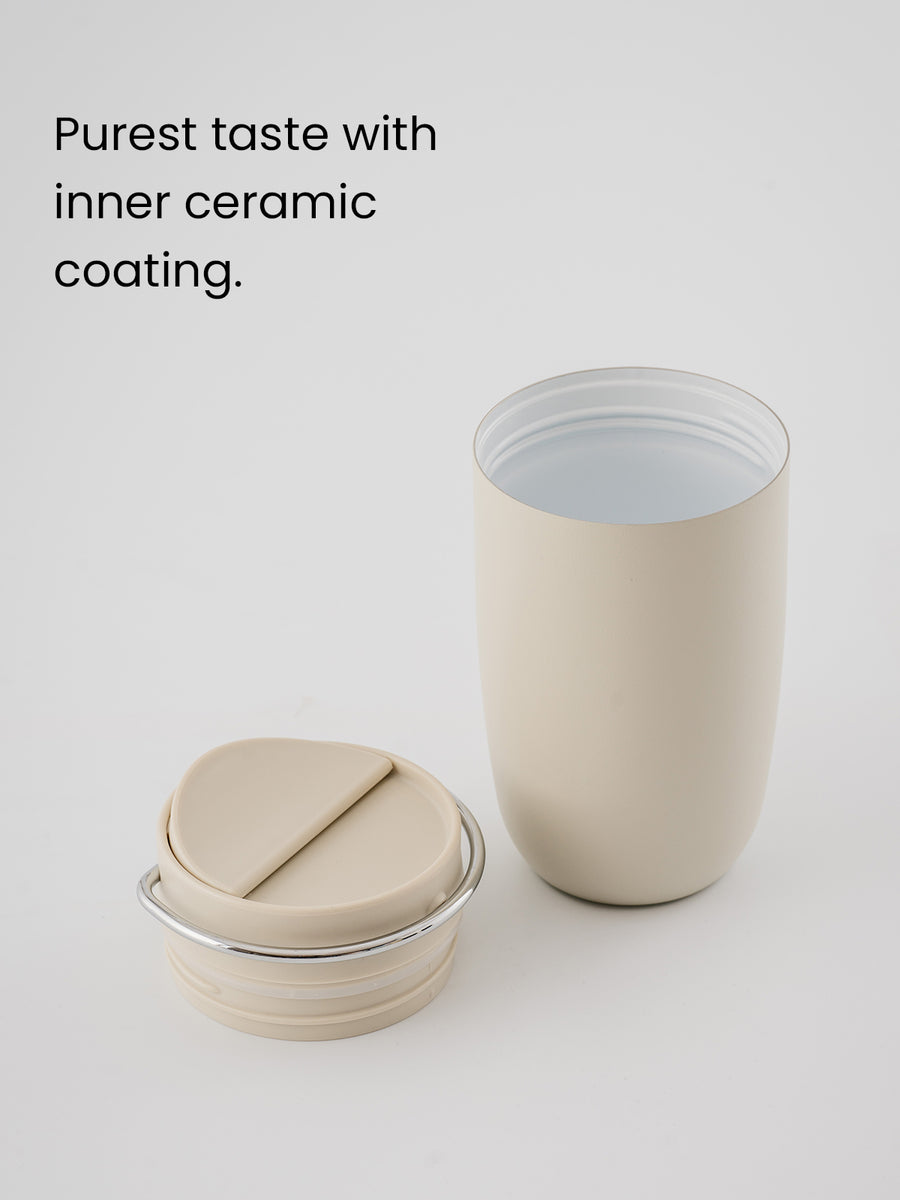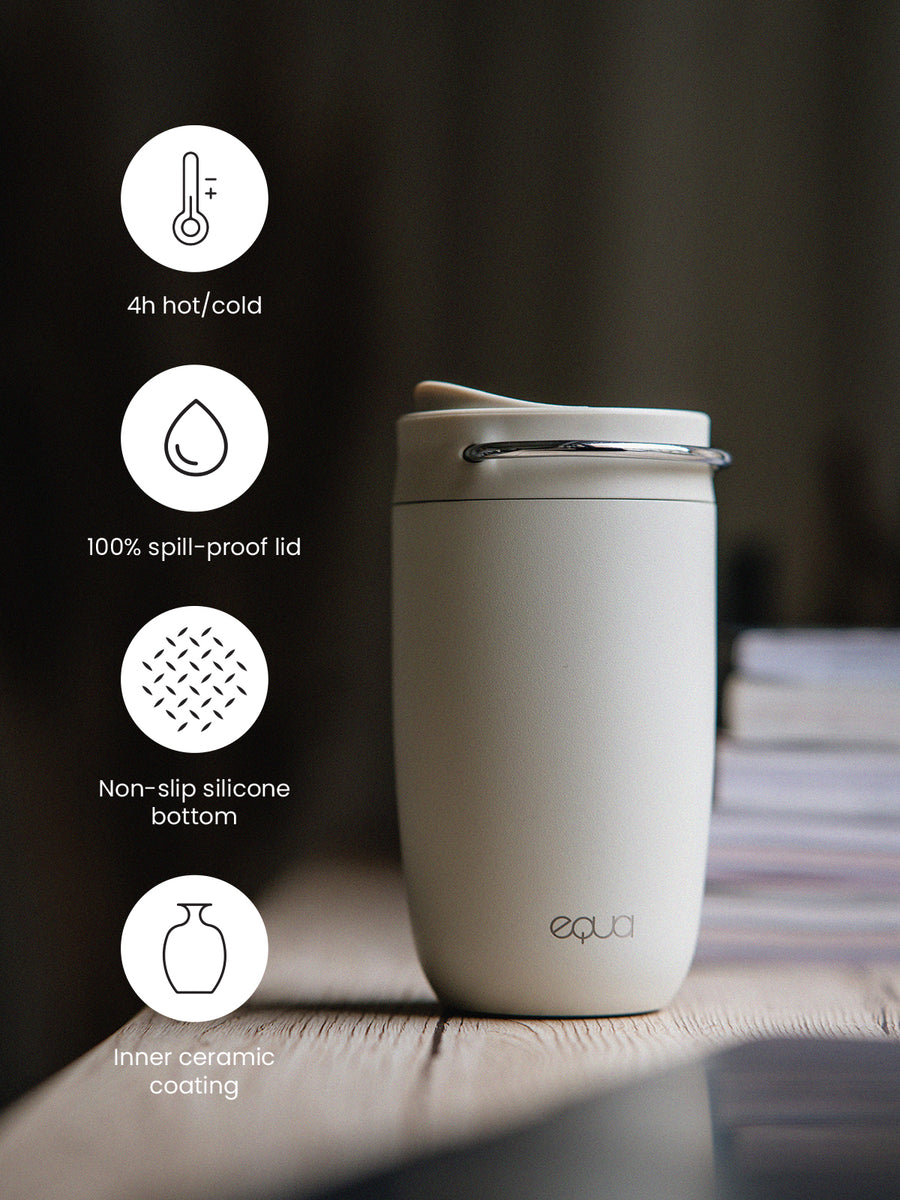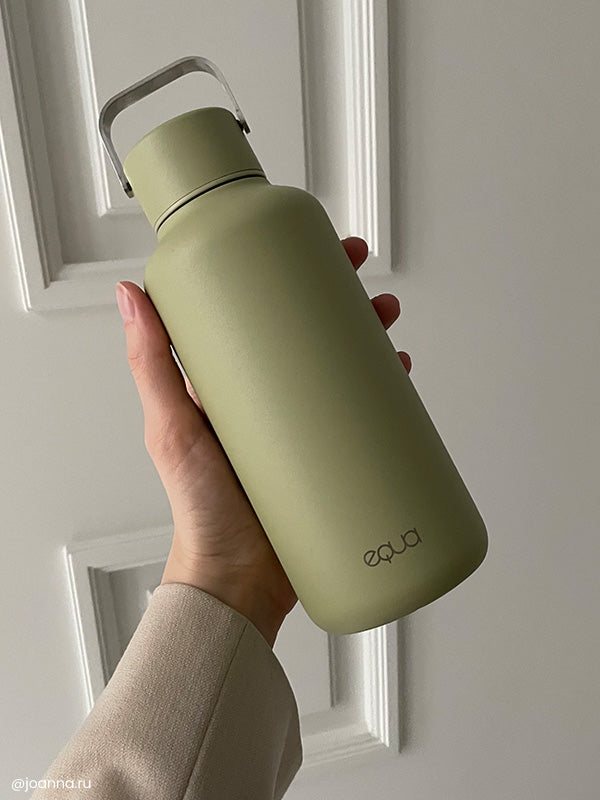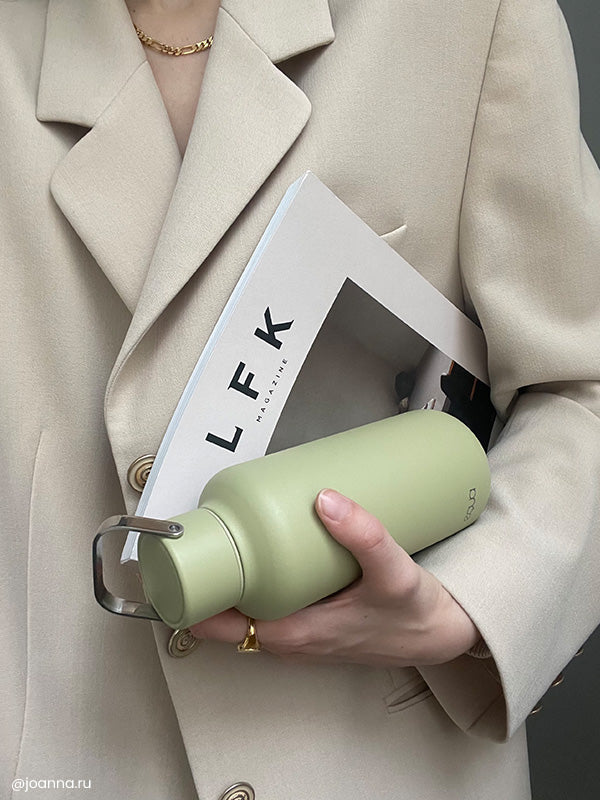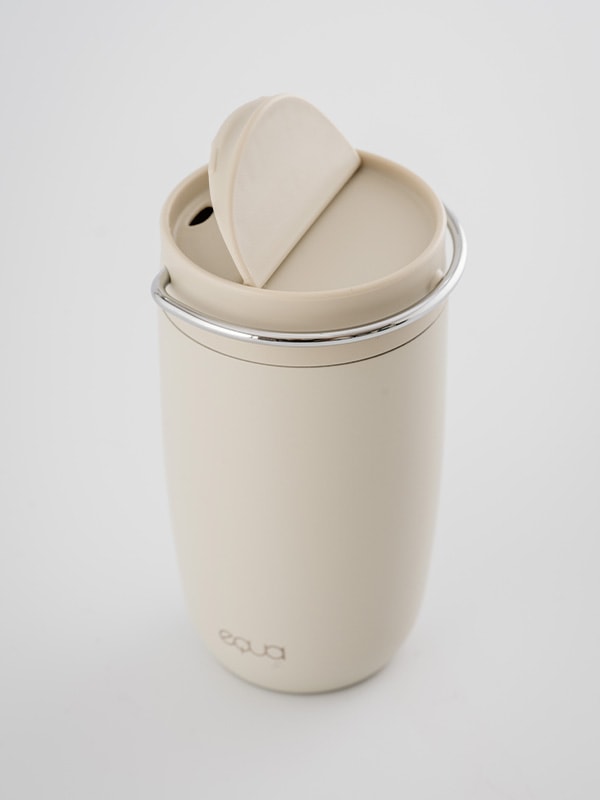 Bestselling Duo
Save 10%
Regular price
52 EUR
Sale price
46.80 EUR
PERSONALISE
In stock. Ready to ship.
Out of stock.
Shipping starts January 30th.
This bundle is for you if you are looking for a practical, lightweight, and sturdy water bottle and high-quality thermal reusable cup.
Our bestselling duo will help you stay hydrated and fuel your body while on the go or at home.
Matcha love includes:
Timeless water bottle in Matcha (600 ml)
EQUA Cup in Grey (300 ml)
Choose your shipping area:
Delivery time in working days is 3 - 727 - 14 days
Shipping rates
Orders under 50€:

3€ (Overseas)
Orders under 50€:

1,9€ (GLS Slovenia)
Orders under 70€:

4,9€ (GLS Spain)
Orders under 50€:

3€ (GLS Italy)
Orders under 50€:

4,9€ (GLS)
Orders under 70€:

8,9€ (DHL)
Orders under 70€:

5,4€ (Posta Slovenia)
Orders under 100€:

15€ (DHL)
Orders under 50€:

4,9€ (GLS)
Orders under 70€:

8,6€ (GLS)
Orders under 70€:

8,9€ (GLS)
Orders under 50€:

15€ (DHL)
Orders under 100€:

15€ (DHL)
Orders under 70€:

8,9€ (DHL)
Orders under 100€:

15€ (DHL)
Orders under 70€:

7,9€ (DHL)
Orders under 70€:

8,9€ (DHL)
Orders under 70€:

8,9€ (DHL)
Orders under 70€:

8,9€ (DHL)
Orders under 70€:

8,9€ (DHL)
Orders under 70€:

8,9€ (DHL)
Orders under 70€:

7€ (Posta Slovenia)
Orders under 70€:

8,9€ (DHL)
Orders under 70€:

8,9€ (DHL)
Orders under 70€:

8,9€ (DHL)
Orders under 70€:

8,9€ (DHL)
Orders under 70€:

8,9€ (DHL)
Orders under 70€:

8,9€ (DHL)
Orders under 70€:

8,9€ (DHL)
Orders under 70€:

8,9€ (DHL)
Orders under 100€:

15€ (DHL)
Orders under 50€:

10€ (DHL)
Orders under 70€:

5,4€ (Posta Slovenia)
Orders under 70€:

8,9€ (DHL)
Orders under 100:

15€ (DHL)
Orders above 50€:

Free
Estimated time for delivery:

2- 6 working days
Orders above 50€:

Free
Estimated time for delivery:

1- 2 working days
Orders above 70€:

Free
Estimated time for delivery:

8- 10 working days
Orders above 50€:

Free
Estimated time for delivery:

2- 5 working days
Orders above 50€:

Free
Estimated time for delivery:

2- 4 working days
Orders above 70€:

Free
Estimated time for delivery:

8- 10 working days
Orders above 70€:

Free
Estimated time for delivery:

5- 7 working days
Estimated time for delivery:

3- 5 working days
Orders above 50€:

Free
Estimated time for delivery:

1- 2 working days
Orders above 70€:

Free
Estimated time for delivery:

2- 3 working days
Orders above 70€:

Free
Estimated time for delivery:

2- 3 working days
Estimated time for delivery:

3- 5 working days
Estimated time for delivery:

3- 5 working days
Orders above 70€:

Free
Estimated time for delivery:

3- 4 working days
Estimated time for delivery:

3- 5 working days
Orders above 70€:

Free
Estimated time for delivery:

1- 2 working days
Orders above 70€:

Free
Estimated time for delivery:

3- 4 working days
Orders above 70€:

Free
Estimated time for delivery:

3- 4 working days
Orders above 70€:

Free
Estimated time for delivery:

3- 4 working days
Orders above 70€:

Free
Estimated time for delivery:

3- 4 working days
Orders above 70€:

Free
Estimated time for delivery:

3- 4 working days
Orders above 70€:

Free
Estimated time for delivery:

3- 4 working days
Orders above 70€:

Free
Estimated time for delivery:

3- 4 working days
Orders above 70€:

Free
Estimated time for delivery:

3- 4 working days
Orders above 70€:

Free
Estimated time for delivery:

3- 4 working days
Orders above 70€:

Free
Estimated time for delivery:

3- 4 working days
Orders above 70€:

Free
Estimated time for delivery:

3- 4 working days
Orders above 70€:

Free
Estimated time for delivery:

3- 4 working days
Orders above 70€:

Free
Estimated time for delivery:

3- 4 working days
Orders above 70€:

Free
Estimated time for delivery:

3- 4 working days
Estimated time for delivery:

3- 5 working days
Estimated time for delivery:

3- 5 working days
Orders above 70€:

Free
Estimated time for delivery:

3- 5 working days
Estimated time for delivery:

3- 5 working days
Choose DHL for on-time delivery and reliability:
Economy 10€ (3 working days)
Choose DHL for on-time delivery and reliability:
Economy 12,5€ (2 working days)
Choose DHL for on-time delivery and reliability:
Economy 9,8€ (3 working days)
Choose DHL for on-time delivery and reliability:
Economy 9,8€ (2 working days)
Choose DHL for on-time delivery and reliability:
Economy 12,5€ (2 working days)
Choose DHL for on-time delivery and reliability:
Economy 12,5€ (2 working days)
Returns and Refunds