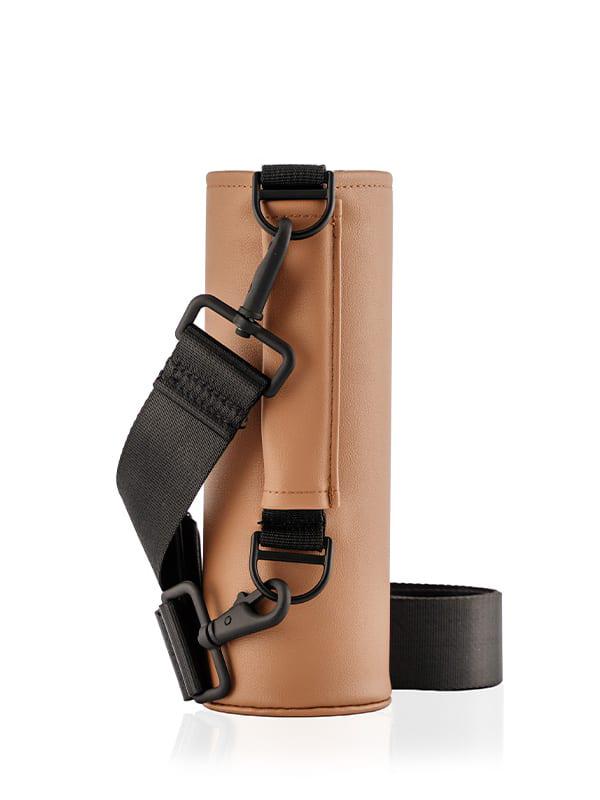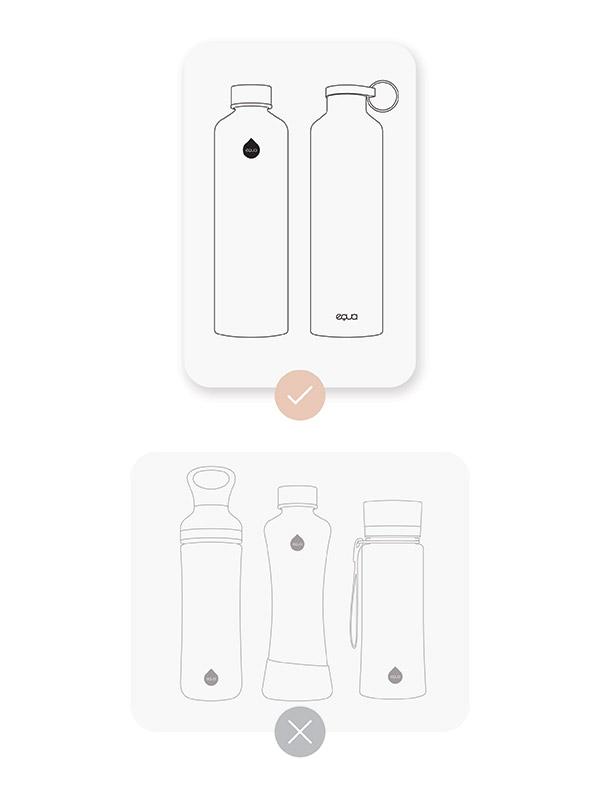 Extra Crossbody Covers for Bottles 750ml
PERSONALISE
In stock. Ready to ship.
Out of stock.
Shipping starts January 30th.
Upgrade your MISMATCH bottle with a brand new cover to suit your mood or match the changing seasons!
With a handle that makes it easy to carry your bottle around, these covers offer protection to your glass bottle without compromising your style, so you can keep your drink warm or cold for longer. 
Choose between the elegance of faux-leather or the softness of felt and 11 different designs to fall in love with. Which one is yours?
Perfect fit for bottles size 750ml. 
Choose your shipping area:
Delivery time in working days is 3 - 727 - 14 days
Shipping rates
Orders under 50€:

3€ (Overseas)
Orders under 50€:

1,9€ (GLS Slovenia)
Orders under 70€:

4,9€ (GLS Spain)
Orders under 50€:

3€ (GLS Italy)
Orders under 50€:

4,9€ (GLS)
Orders under 70€:

8,9€ (DHL)
Orders under 70€:

5,4€ (Posta Slovenia)
Orders under 100€:

15€ (DHL)
Orders under 50€:

4,9€ (GLS)
Orders under 70€:

8,6€ (GLS)
Orders under 70€:

8,9€ (GLS)
Orders under 50€:

15€ (DHL)
Orders under 100€:

15€ (DHL)
Orders under 70€:

8,9€ (DHL)
Orders under 100€:

15€ (DHL)
Orders under 70€:

7,9€ (DHL)
Orders under 70€:

8,9€ (DHL)
Orders under 70€:

8,9€ (DHL)
Orders under 70€:

8,9€ (DHL)
Orders under 70€:

8,9€ (DHL)
Orders under 70€:

8,9€ (DHL)
Orders under 70€:

7€ (Posta Slovenia)
Orders under 70€:

8,9€ (DHL)
Orders under 70€:

8,9€ (DHL)
Orders under 70€:

8,9€ (DHL)
Orders under 70€:

8,9€ (DHL)
Orders under 70€:

8,9€ (DHL)
Orders under 70€:

8,9€ (DHL)
Orders under 70€:

8,9€ (DHL)
Orders under 70€:

8,9€ (DHL)
Orders under 100€:

15€ (DHL)
Orders under 50€:

10€ (DHL)
Orders under 70€:

5,4€ (Posta Slovenia)
Orders under 70€:

8,9€ (DHL)
Orders under 100:

15€ (DHL)
Orders above 50€:

Free
Estimated time for delivery:

2- 6 working days
Orders above 50€:

Free
Estimated time for delivery:

1- 2 working days
Orders above 70€:

Free
Estimated time for delivery:

8- 10 working days
Orders above 50€:

Free
Estimated time for delivery:

2- 5 working days
Orders above 50€:

Free
Estimated time for delivery:

2- 4 working days
Orders above 70€:

Free
Estimated time for delivery:

8- 10 working days
Orders above 70€:

Free
Estimated time for delivery:

5- 7 working days
Estimated time for delivery:

3- 5 working days
Orders above 50€:

Free
Estimated time for delivery:

1- 2 working days
Orders above 70€:

Free
Estimated time for delivery:

2- 3 working days
Orders above 70€:

Free
Estimated time for delivery:

2- 3 working days
Estimated time for delivery:

3- 5 working days
Estimated time for delivery:

3- 5 working days
Orders above 70€:

Free
Estimated time for delivery:

3- 4 working days
Estimated time for delivery:

3- 5 working days
Orders above 70€:

Free
Estimated time for delivery:

1- 2 working days
Orders above 70€:

Free
Estimated time for delivery:

3- 4 working days
Orders above 70€:

Free
Estimated time for delivery:

3- 4 working days
Orders above 70€:

Free
Estimated time for delivery:

3- 4 working days
Orders above 70€:

Free
Estimated time for delivery:

3- 4 working days
Orders above 70€:

Free
Estimated time for delivery:

3- 4 working days
Orders above 70€:

Free
Estimated time for delivery:

3- 4 working days
Orders above 70€:

Free
Estimated time for delivery:

3- 4 working days
Orders above 70€:

Free
Estimated time for delivery:

3- 4 working days
Orders above 70€:

Free
Estimated time for delivery:

3- 4 working days
Orders above 70€:

Free
Estimated time for delivery:

3- 4 working days
Orders above 70€:

Free
Estimated time for delivery:

3- 4 working days
Orders above 70€:

Free
Estimated time for delivery:

3- 4 working days
Orders above 70€:

Free
Estimated time for delivery:

3- 4 working days
Orders above 70€:

Free
Estimated time for delivery:

3- 4 working days
Estimated time for delivery:

3- 5 working days
Estimated time for delivery:

3- 5 working days
Orders above 70€:

Free
Estimated time for delivery:

3- 5 working days
Estimated time for delivery:

3- 5 working days
Choose DHL for on-time delivery and reliability:
Economy 10€ (3 working days)
Choose DHL for on-time delivery and reliability:
Economy 12,5€ (2 working days)
Choose DHL for on-time delivery and reliability:
Economy 9,8€ (3 working days)
Choose DHL for on-time delivery and reliability:
Economy 9,8€ (2 working days)
Choose DHL for on-time delivery and reliability:
Economy 12,5€ (2 working days)
Choose DHL for on-time delivery and reliability:
Economy 12,5€ (2 working days)
Returns and Refunds